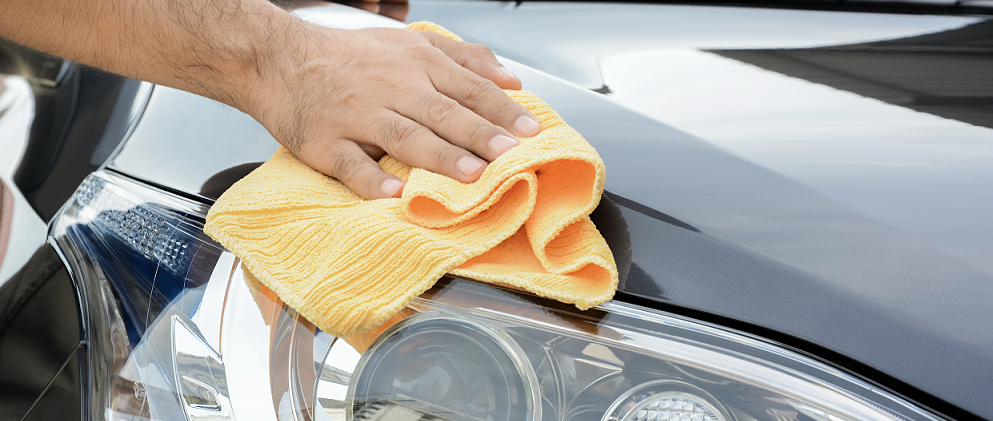 How to Clean Pollen Off Your Car
During the spring, tons of pollen will accumulate on your car no matter where you park. During spring, trees release pollen in the atmosphere. You should not ignore the pollen on your car's body, as it can cause scratches to the car's surface. Here are some tips to clean pollen off your car.
The Right Way to Get Rid of Pollen from Your Car
The best way to protect the car's paint is use lots of water, car wash soap, rags, towels, and soft sponges. Never try to dust off or wipe the pollen off your car with a dry cloth. This will only damage the car's paint. Here are the proper steps to clean pollen off your car:
Connect a nozzle to a water hose and spray water on the car's body. Target one body panel at a time. Don't move ahead to clean other body panels until the current body panel cleaning is completed. It's recommended to start from the top and then proceed to cleaning other areas like windshields, rear windows, windows, and other areas.
After washing the car with water thoroughly, you need to dry it. You can either use soft cotton towels or allow the car to dry naturally.
After drying the car, use a detailer spray to remove spots or remnants of dust. Spray quick detailer fluid on a microfiber cloth and wipe the car's body panel clean. You don't need to be forceful with it. Wipe gently.
If you live in a rural area with lots of coniferous trees, wash your car at least twice in a week. City dwellers can wash their car once a week if there are low pollen levels in their area. After the pollen season is over, you can go back to your normal car wash routine.
Things to Avoid
Don't use any harsh detergents to clean pollen off your car. Only use a microfiber cloth with quick detailing spray.
Protecting the Car from Pollen
After cleaning your car, take precautions to make sure the pollen doesn't come back. The pollen season lasts for a few months and you should follow a special car wash routine to keep the pollen off your car. You can park your car inside the garage when not using.
Avoid parking your car in open spaces or driveways for long periods of time. Wind carries pollen everywhere. Pollen will accumulate on your car whenever your car is parked outside.
Leaving pollen on your car is a bad idea. Waiting for nature to wash off the pollen will only damage the paint over time. Follow these tips to clean pollen off your car and your car's paint will stay protected in the long run.
Pricing includes all offers and incentives. Tax, title and tags not included in vehicle prices shown and must be paid by the purchaser. $669.27 admin fee is included in the price. Price does not include dealer installed options.While great effort is made to ensure the accuracy of the information on this site, errors do occur so please verify information with a customer service rep. Mention this advertisement to the dealer to receive the advertised price.