2021 Nissan Kicks
The Nissan Kicks is a fantastic subcompact SUV for anyone searching for plenty of cargo room at a low price. The Nissan Juke was replaced by this vehicle in 2018, although the Juke is still available in other parts of the world. It has an extensive list of standard features and has excellent fuel economy for its class. Those who primarily drive in the city and place a premium on practicality and value should carefully consider purchasing this vehicle.
Trims to Purchase
The 2021 Nissan Kicks will be available in three trim levels: SV, S, and SR. Though this is a highly attractive SUV, its engine, which should have been better, is the single flaw in an otherwise excellent package. AWD (All-Wheel Drive) (AWD) is not available since Nissan prioritized fuel economy over off-road performance for this SUV.
Exteriors:
The 2021 Nissan Kicks, as Nissan's smallest crossover, gets a style refresh over the previous year, with streamlined headlamps and tail lamps, reworked bumpers, a bigger grille (double V Motion grille), and a completely new 17-inch aluminum wheel design. The front of the lower lip is attractively extended. The bonnet design is simple, with bulges running from the front to the A-pillar.
On the sidewalls of the SV trim, color-matched mirror caps and door handles can be observed. The roof rails are metallic silver in color. At the back, a shark fin antenna can be seen. A new feature for 2021 is a mimicked rear diffuser section at the bottom of the car.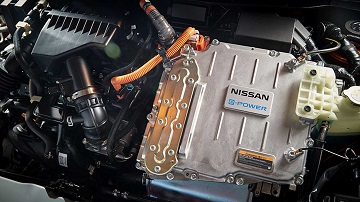 Engine Performance and Specifications:
The engine of this vehicle is a 1.6-liter inline-4 that produces 125 hp of power and 115 lb-ft of torque. A CVT is used to deliver power (Continuously Variable Transmission) here. It takes 9.7 seconds to accelerate from 0 to 60 mph. The vehicle has FWD (Front Wheel Drive) and has a City/highway fuel economy of 31 MPG/36 MPG. Clearly, this is not a car capable of competing in a drag race!
Interiors:
Inside the 2021 Nissan Kicks, significant alterations have been done to make it more appealing than previously. On the door panels, hard and basic polymers have been employed, with an aluminum finish. Door pockets of reasonable sizes can be seen here. The dashboard is also made of hard plastic, although it has a textured design. Apple CarPlay and Android Auto are offered on an 8.0-inch touchscreen infotainment system.
There are standard AC controls, as well as cubby holders beneath them. The stitch work on the armrest has been revised for 2021. There is good-quality, long-lasting textile upholstery, as well as manual seat controls for the drivers and co-passengers. Despite the fact that the Kicks is not a big SUV, headroom in the front is excellent.
The 2021 Nissan Kicks comes with a steering wheel with a flat bottom. In the instrument cluster, there is an analog speedometer. There are more than 25 cubic feet of rear cargo capacity here.
Safety Features:
Both Standard and Advanced safety features are available for the 2021 Nissan Kicks. Standard features include:
• Rear Cross Traffic Alert
• Blind Spot Monitoring
• Automatic Emergency Braking
• Pedestrian Detection
• Forward Collision Warning
• Lane Departure Warning
Advanced features are as follows:
• Driver Attention Monitoring
• Adaptive Cruise Control
• Rear Door Alert