Comparing The Nissan Rogue
Selecting the ideal compact SUV can be a daunting task, especially considering the wide array of choices saturating the market. Among the top contenders are the Nissan Rogue, Hyundai Tucson, and Honda CR-V. These vehicles seamlessly combine elements of style, performance, and utility, making them preferred choices for families, explorers, and everyday commuters alike. However, determining the ultimate choice for your family can be tricky. In this blog, we will examine and compare these three sought-after compact SUVs, helping you make an informed decision when considering your next purchase.
How Good is The Nissan Rogue
Design and Exterior:
The design of a vehicle often sets the tone for its personality and appeal. Right from the start, the Nissan Rogue's bold V-Motion grille, distinctive LED lighting, and sculpted lines set it apart from the competition. On the other hand, the Hyundai Tucson offers a more futuristic design, with angular shapes and a prominent front grille while the Honda CR-V opts for a slightly conservative yet refined design, with its trademark grille and streamlined silhouette. 
Interior and Comfort:
The 2023 Nissan Rogue boasts an elegant interior with its premium materials and attention to detail. A full digital instrument panel and an airy, spacious interior delivers both comfort and convenience. Meanwhile, the Hyundai Tucson boasts a driver-focused layout with intuitive controls, while the Honda CR-V's interior focuses on practicality and ergonomic design. While the Tucson and CR-V provide comfortable interiors, the Rogue's high-quality finishes and well-thought-out layout elevate it to a more luxurious level. 
Performance and Handling:
Performance is an important factor when it comes to SUVs, and these three models offer a range of engine options to cater to different preferences. The 2023 Nissan Rogue boasts a unique fuel-efficient turbocharged three-cylinder engine and a responsive powertrain that strikes a balance between performance and fuel economy. Its engine options provide ample power for both city commutes and highway drives. The Hyundai Tucson offers a similar engine lineup, but suffers from a nitpicky push-button shifter and pokey acceleration. The Honda CR-V offers drivers an efficient powertrain, but the base turbo engine provides only modest acceleration. When compared with the competition, the Rogue's polished performance gives it an edge, enhancing the overall driving experience.
Technology and Infotainment:
In the realm of contemporary SUVs, the 2023 Nissan Rogue stands as a testament to the advancement of technology integration.  A user-friendly infotainment system, seamless smartphone integration, and cutting-edge driver assistance systems provide easy-to-use technology at your fingertips. Higher trims offer a digital gauge cluster, a larger touchscreen and a head-up display, along with wireless connectivity for Apple CarPlay and Android Auto phone integration. The Hyundai Tucson offers a comprehensive infotainment setup while the Honda CR-V boasts a reputation for safety, equipped with Honda Sensing, their suite of safety and driver assistance technologies. However, the Rogue's seamless driver-assistance technologies, ProPilot Assist semi-autonomous driving mode and easy-to-access connectivity give it a technological edge.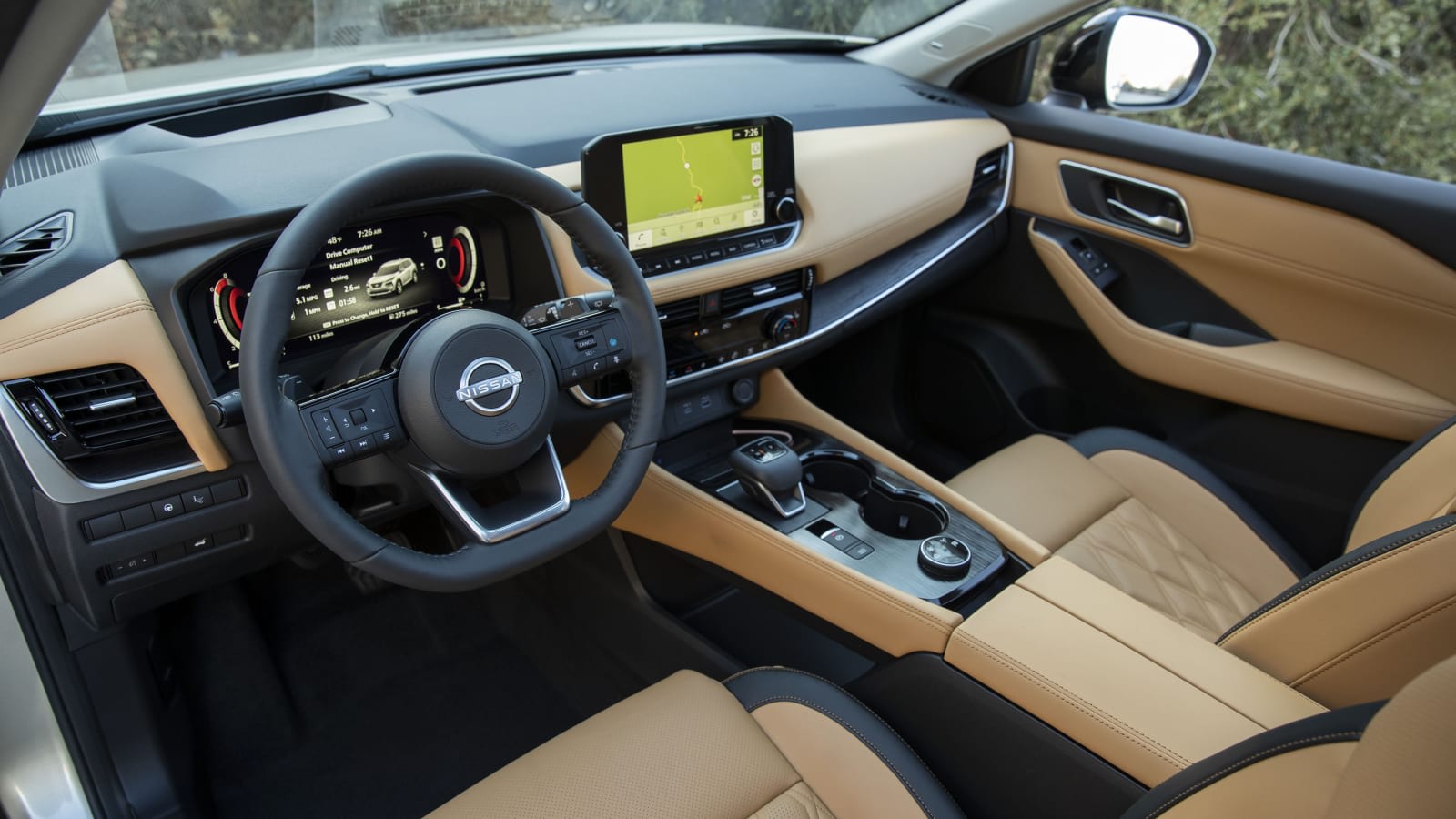 Cargo Space and Practicality:
The 2023 Nissan Rogue prides itself in its impressively spacious interior. Its highly praised Divide-N-Hide cargo system offers creative storage solutions such as convenience storage cubbies, a bi-level dashboard, and a squared-off shift knob. By comparison, the Tucson offers a hands-free power liftgate for added convenience, while the CR-V's rear seats fold flat with ease to accommodate larger items. While all three models provide ample cargo space, the Rogue's versatile storage options make it exceptionally convenient for various needs.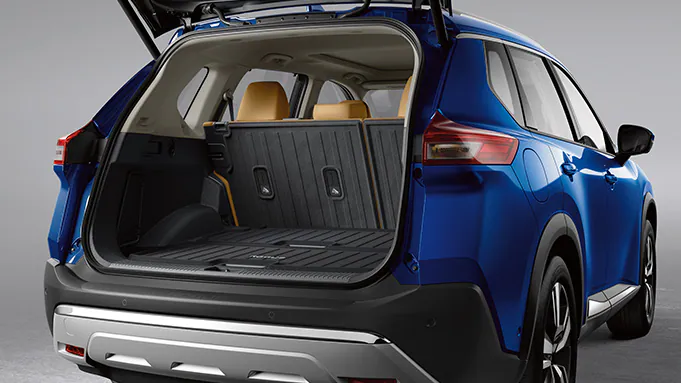 Fuel Efficiency and Economy:
Fuel efficiency plays an important role in choosing a vehicle, especially in the age of rising fuel costs and environmental awareness. The Rogue's turbocharged three-cylinder engine offers an impressive 30 mpg city and 37 mpg highway with the Tucson and CR-V falling close behind it. Hybrid variants are also available for the Rogue and CR-V, providing even better efficiency for eco-conscious drivers.
How Does The Nissan Rogue Stack Up
When comparing the Nissan Rogue to its competitors, it becomes clear that the Rogue excels in multiple aspects. Its striking design, premium interior, practical storage solution, and comprehensive safety features make it a top contender in the compact SUV market and one of the best Nissan SUVs available. While all three vehicles have their strengths, the Nissan Rogue stands out as a well-rounded choice that caters to the modern driver's desires and demands. Try out the Nissan Rogue for yourself at Rock Hill Nissan today!